Image Source: HBO Max
While Barbie Ferreira's Euphoria character, Kat Hernandez, walks the halls like she owns them, her Unpregnant character, Bailey, is the total opposite as a social outcast that sits alone at lunch. Unpregnant — which premiered on HBO Max on Sept. 10 — follows Veronica (Haley Lu Richardson), who enlists her ex-best friend Bailey to take her on a road trip that changes their lives forever. The film tackles the important topic of abortion and how misinformation is easily spread — albeit, people aren't usually kidnapped by Breckin Meyer in the process. In a recent interview with POPSUGAR, Ferreira discussed her favorite scene to film, what she hopes people take away from the movie, and what she wishes for Kat in season two of Euphoria.
POPSUGAR: What was your favorite scene to film?
Barbie Ferreira: The car chases are probably my favorite because I love being loud — it was a lot of me and Haley just screaming in a car with a green screen.
PS: I loved how the movie touched on social media and how it's a big part of people's lives. Even though she was going on this really big journey, Veronica still felt the need to post. How do you use your platform on social media to speak about issues that are important to you?
BF: It's been a journey. When I was a model, I talked about a lot of different things that just really spoke to me. While I've kept up that energy now, I'm really trying to think of what to do outside of social media because it can be sort of performative. I still am vocal on political issues, but now it's also like how do I actually make a difference?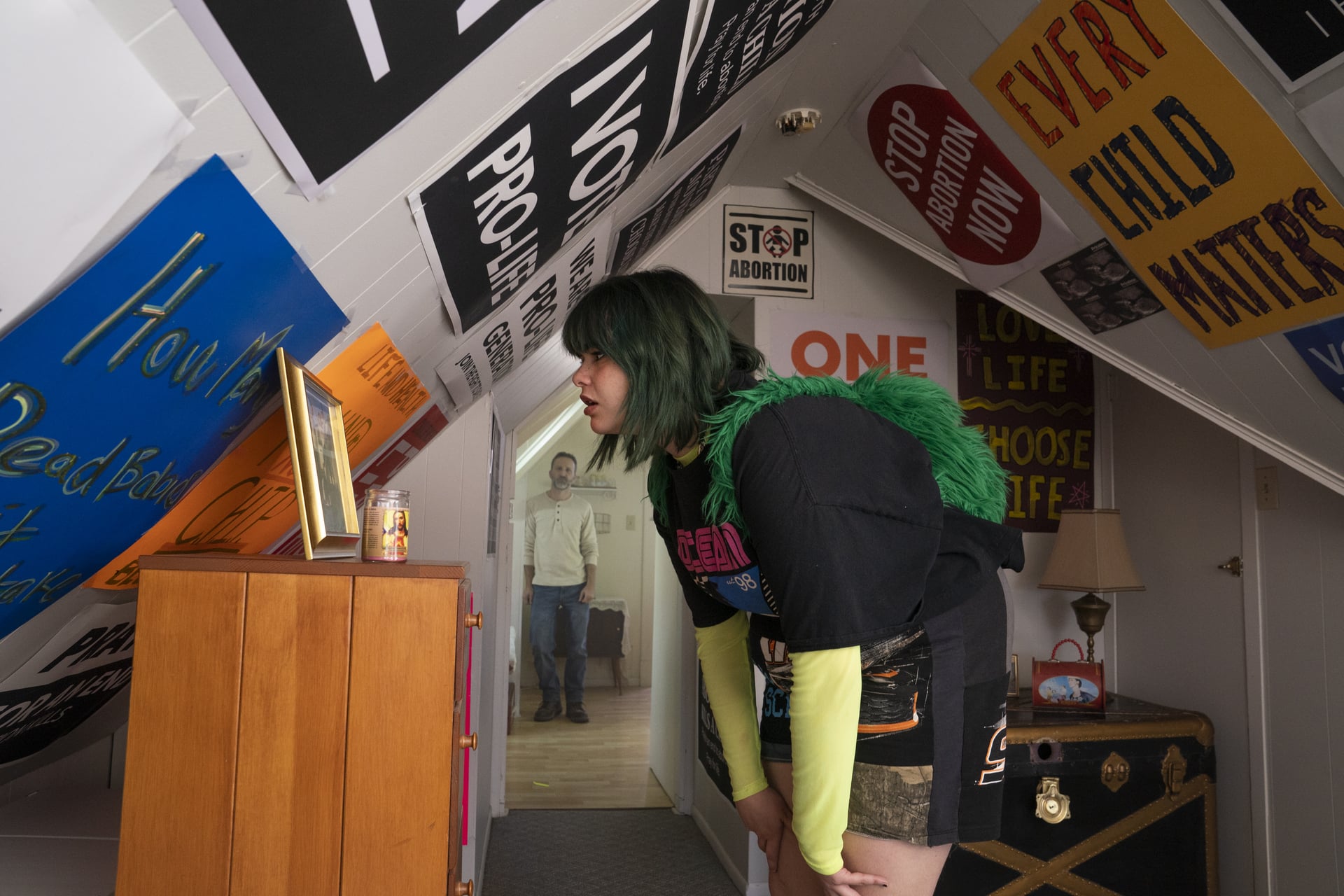 Image Source: HBO Max
PS: Unpregnant is very similar to Euphoria in the way that it's raw and covers real issues. You're able to cover a topic like abortion in a manner that makes it seem less scary than what most people make it out to be. What do you hope people take away from this movie?
BF: First and foremost, I hope people get accurate information because there can be a lot of misinformation out there about reproductive health and reproductive access. [And second,] a great friendship story full of really funny, lighthearted, and heart-tugging moments — all of the stuff that comes from a feel-good movie.
PS: I definitely felt that it accomplished that, particularly with the car chase between the RV and the suburban, when Haley yells out the window, "That's not true." She starts spouting off facts, and I was like, "Wow, we're learning things as we watch them get away from these lunatic kidnappers." What did you think about Haley's line to Breckin Meyer's character?
BF: Don't kidnap people. That's not good or legal. Haley's line is important because a lot of people in her character's position would feel guilt, shamed, or believe the misinformation. But, of course, Veronica has a really good head on her shoulders and is very autonomous and knows what she wants. She also knows exactly what's going on and her line debunks these very common myths that are circulated to this day, and I love that.
"Essentially, incorporating the humor with the darkness that comes with being a 17-year-old was my favorite part."
PS: What's your favorite part about playing Bailey?
BF: She's this really complicated character that deflects with a lot of humor, but is still very deeply emotional. She's also one of those ride-or-dies — she'll do anything without rhyme or reason. However, you understand throughout the movie why she does what she does, why she acts in a certain way, and all these little unique details that make everything make sense. Essentially, incorporating the humor with the darkness that comes with being a 17-year-old was my favorite part.
PS: What was your favorite part about her friendship with her ride-or-die, Haley Lu Richardson's character Veronica?
BF: I just love that they bonded over Star Trek. They were very carefree about judgment and weren't caught up in what people think little girls should like and they explored all of these different avenues together. It's sad that it kind of came to a halt because Veronica, of course, chose a different path growing up and Bailey was stuck on this other path.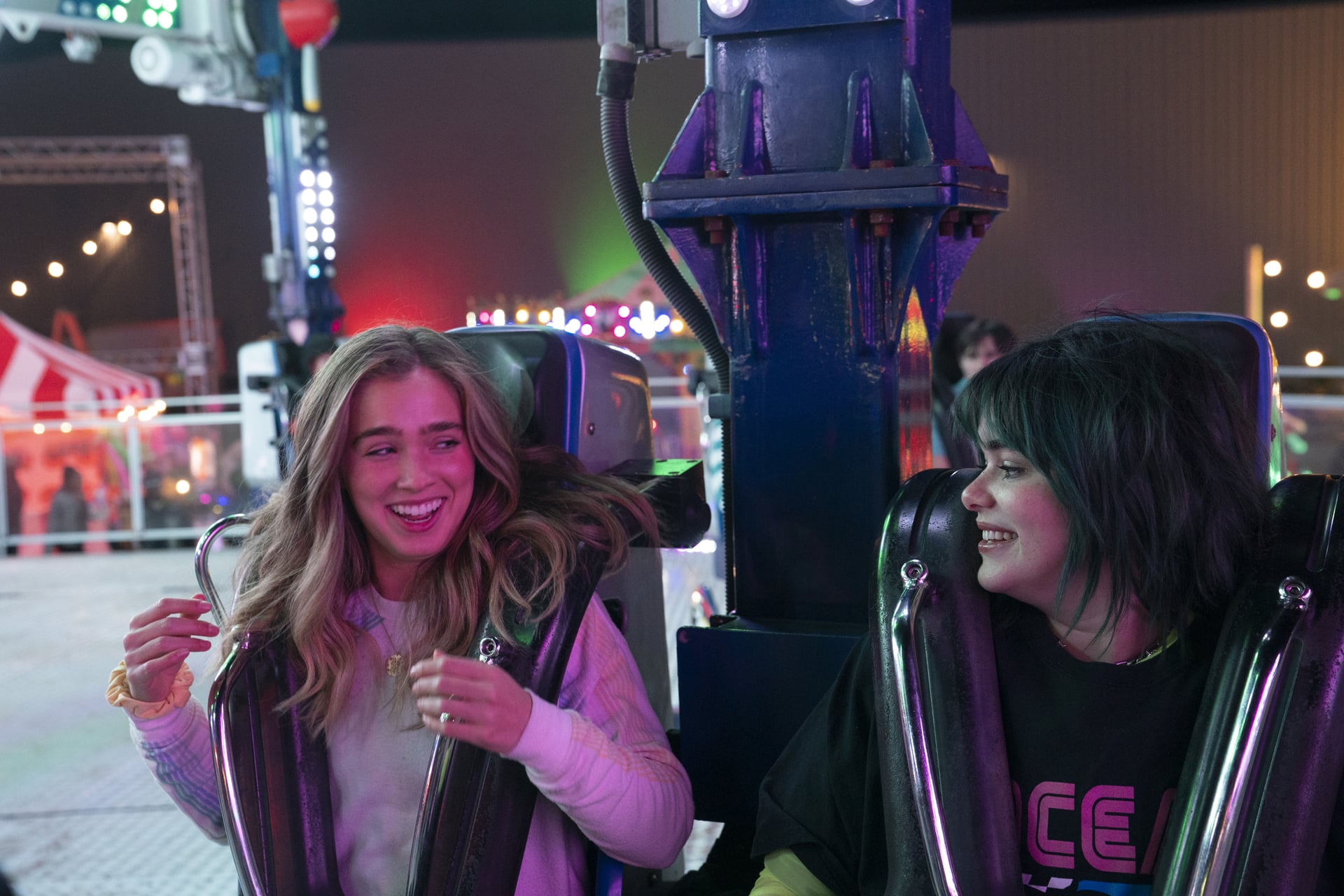 Image Source: HBO Max
"I want to play something completely outside of my comfort zone."
PS: You've accomplished so much already, but what kind of project or role do you hope to take on next?
BF: I want to play something completely outside of my comfort zone, which I think Unpregnant was a little. It was at least very different from Euphoria. I don't know, maybe I'll get a vampire slayer, wolf, ghost, possessed girl, or something. I'm up for anything.
PS: Much like Bailey, there's a lot more to your Euphoria character than meets the eye — can you give fans a hint as to what to expect from Kat's arc or what you hope for her in season two?
BF: What I love about Euphoria is that it throws curveballs, so I'm ready for any curveball that Sam Levinson is going to throw at me. I have no idea what's going to happen, but I do hope that Kat evolves within the journey and gets to make different decisions. Teens are going to mess up and have to learn from their experiences, so I hope that she continues being her flawed yet bad*ss self, navigating the world and understanding what she likes and what she doesn't.
PS: Who from the Euphoria cast would you want to go on a road trip with?
BF: I would probably go with Alexa Demie because I love her and think we are really funny together.
PS: Is there an ideal road trip you'd like to go on?
BF: Maybe Colorado, or somewhere really naturey with a lake or a river because I like to swim.
PS: What's a song you have to have on your road trip playlist?
BF: I've been listening to a lot of Nicki Minaj, as everyone around me knows, because I only play Nicki Minaj. But you know what, I'm actually going to switch it up for this one. I'm going to say "Hit Different" by SZA featuring Ty Dolla $ign.
Total Page Visits: 55 - Today Page Visits: 1